Friday, March 20th, 2009
ForecastFox in the bottom of my browser tells me it's going to go below freezing tonight. A little break on Saturday when it will get into the mid-50s.
I was up sort of late after setting up this Wordpress thingy on my hosted site and writing my first blog. Since the blogging craze began, I haven't understood why it's been so popuiar. I mean, why do I care what your cousin thinks of green technology? On the other hand, I've always considered myself a decent writer with some important things to say so, I suppose many others feel the same.
At this point, it doesn't matter if anything I have to say is important just that I begin saying it (writing). I've long thought that on my deathbed I wouldn't have any regrets for things that I've done… only for those that I wanted to and haven't. So it begins.
My first chore of the day: Carolynn charged me with finding out the name of a particular recording from the 1970s. It was a 45 rpm in the format of an interview from a political convention. The faux reporter would pose a question that the faux interviewee would supposedly answer but the answer would be a snippet from a song popular at the time.
I went straight to the expert: Gail Potocki (renowned artist and 70s music aficionado). There are three or four hundred 45s in her collection and I recall that we've talked about these faux interview recordings before. I left her a voicemail that she quickly responded to with the correct answer. The recording was called Convention '72.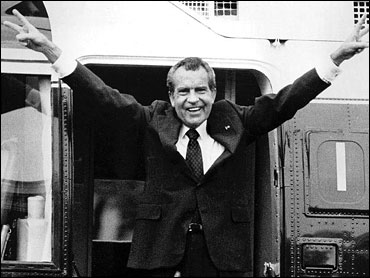 If anyone knows the name of any other faux interview 45s from the '70s, please leave a comment.
OK, so that's two blog posts down and so far nothing important said. I'll talk to you later.